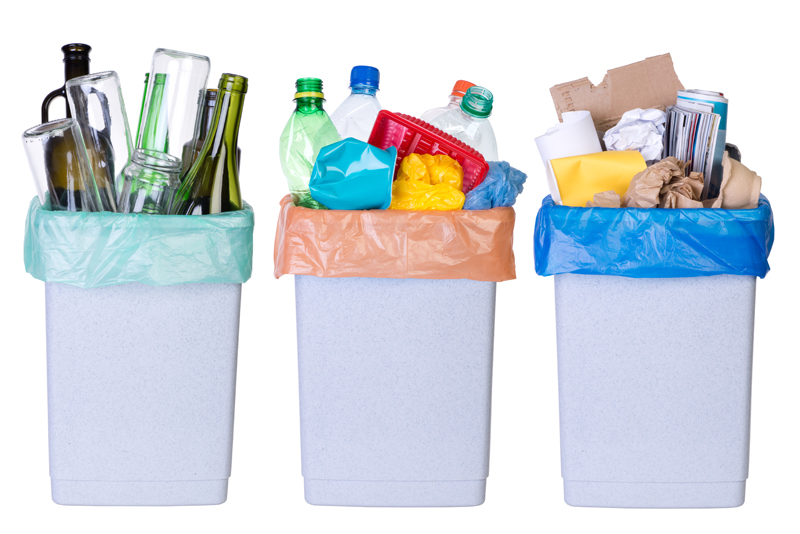 Where cleanliness is both required, and difficult!
7 Day Deep Clean in the Kitchen


The kitchen is one of the most used rooms in the home, which means it can also get the dirtiest. In just 15 minutes a day, for seven days, you can get your kitchen sparkling clean!
Baking Time Cleaning


Cleaning the things that you need to get ready for whatever Baking Season you have coming up.
Cleaning & Organizing Your Pantry


Some pantry's are large and spacious while others can be cramped and tiny. No matter where your pantry falls on the size spectrum some basic cleaning and organizing can really make a difference - in time AND money!
Cleaning and Organizing Your Kitchen


Sometimes all your kitchen needs is some organization to get it back in tip top condition.
Cleaning Freezers and Refrigerators


Do you clean your refrigerator and freezer? Here's how to tackle this critical food container!
Cleaning Marble Countertops


Cleaning marble countertops can be tricky - but not if you know what you are doing!
Cleaning Product Review - Cascade Complete

Product review of Cascade Complete Dishwashing Detergent
Cleaning the Kitchen Routinely


In this series, you'll learn how to clean each area of your home through routines and habits that get the job done by breaking it down into a chain of small tasks that you incorporate into daily living. Cleaning becomes a way of life instead of a chore... this article focuses on the kitchen.
Cleaning the Pantry


It is time for Cleaning out the Pantry. Listed are some tips to a successful keeping the pantry cleaned all of the time!
Cleaning the Refrigerator


Cleaning your refrigerator should not only help you feel better about putting your food in there for storage, but you should feel more confident that your food will stay fresher, longer.
Cleaning Tricks to Help You


There are some great tips and tricks out there to help you get through your cleaning jobs efficiently AND effectively!
Cleaning your Oven


Cleaning your oven can be a real chore unless you follow some tips and tricks that make it easier and get your oven cleaner!
Cleaning Your Pantry


Monthly, Quarterly and Yearly cleaning of your pantry will help save you money, time and effort!
Cleaning Your Sinks


Getting your sinks clean will help make your entire house feel clean.
Cleaning Your Spice Cupboard


Cleaning and organizing your spice cupboards doesn't have to be an all day affair.
Conquering the Kitchen


Here are some tips to getting your Kitchen in TIP TOP shape and being able to keep it that way. We will discuss organizing and decluttering the refrigerator and more!
Deep Cleaning a Food Pantry/Storage Area


When it is time to clean out and organize your pantry, this article will give you the tips and tricks you need to be successful.
Deep Cleaning in the Kitchen


Its time to deep clean the kitchen. In this article we will explore the things that need to be focused on during a Seasonal type of deep cleaning. This type of deep cleaning should be done quarterly or bi-yearly.
Deep Cleaning the Kitchen


Getting your kitchen deep cleaned before the Holidays can really help you feel better about relaxing and having fun.
How to Clean Anything Grease Related


Need help knowing how to clean a grease stain out of your clothes? Maybe you need to know how to clean grease off your concrete. Read on to discover how much you didn´t know about grease clean up!
Keeping Your Stove Cooktop Clean


If your stove's cooktop is covered in cooked-on dirt and grease, here are the answers to cleaning it and keeping it clean!
Kitchen Clean in 15 minutes


Cleaning your kitchen in 15 minutes (or less) really can be done. In this article we will discuss the importance of getting and keeping your kitchen clean.
Kitchen Cleaning - Baked on Food


Want to learn how to make your glass bakeware look brand new again? Or how about cleaning up your baking sheets and muffin pans? This article is just for you!
Kitchen Cleaning: Dishwasher


Your dishwasher is such an important tool in your Kitchen. Here are some tips and tricks to getting it in tip top order!
Meal Prepping for a Cleaner Kitchen


There are some things that are easier to meal prep than others. There are ways and means to make cooking and cleaning in the kitchen easier and more fun. One of the best ways I have found to reduce the amount of time I spend in the kitchen is to meal prep.
Pantry Cleaning


Cleaning your pantry and getting it organized will save you time and money in the long run. Make the most of the time that you DO have by getting your pantry spic and span today!
Refrigerator Cleaning


Cleaning the refrigerator should be one of the first things we clear out at the beginning of the year. We've set our goals and resolutions and now it is time to act on them!
Scrub Free Oven Cleaning


A simple recipe and cleaning plan for getting your oven back in top notch order.
Tips for Cleaning the Pantry


Cleaning the pantry can be daunting unless you know some helpful tips and tricks!
Editor's Picks Articles
Top Ten Articles
Previous Features
Site Map
Content copyright © 2018 by . All rights reserved.
This content was written by . If you wish to use this content in any manner, you need written permission.
Contact Tammy Judd for details.